A full groom for long coats includes, bath, condition, dry, clip or scissor and style, ear clean/ strip, nail trim, glands by request.
Our full groom and hand strip includes bath, condition, nails, ear clean, loose coat removal, scissor tidy or thin out in problem areas and conditioning coat spray.
For our detailed price list, please see the table below: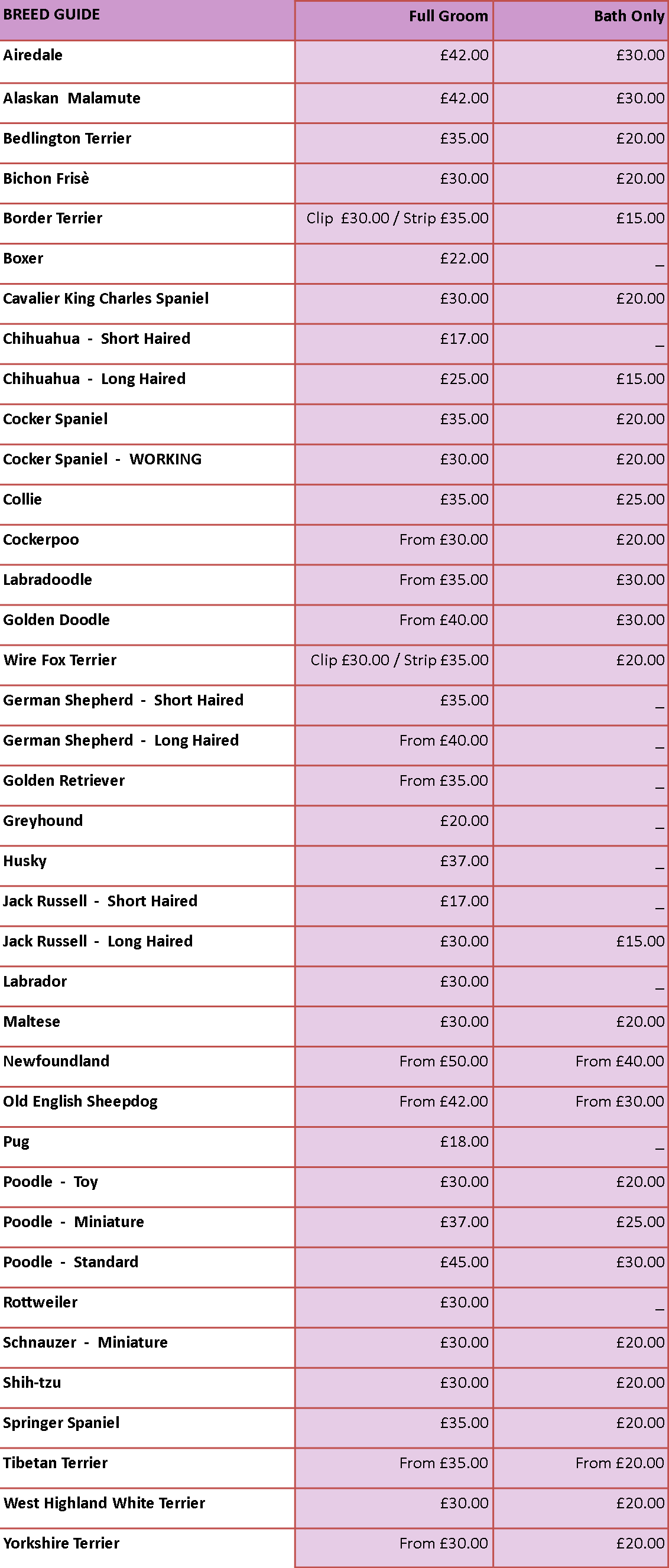 Please Note:
The breeds listed above are a guide. If your dog's breed is not listed, the price for a similar breed will apply.
Prices are based on a 1hr - 1.5hr slot for short haired breeds and 1hr 45 - 2hr slot for full clip/style grooms.
If a groom takes longer due to matting, nervousness or behaviour issues, our extra time is priced at:
£5 for 15 minutes
£10 for 30 minutes
£15 for up to an hour
If two groomers are required for your dog, the extra cost will be £10 per hour.
*** We do offer discounts if your dog is pre-booked every 4-6 weeks.
Drovers Lodge, Coombe Lane, Tenterden, Kent TN30 6HD - 01580 764205
Copyright © R & R Grooming Retreat 2016 - All rights reserved